Winter holiday in Alpendorf - Skiing to the hotel
The Aktivhotel Alpendorf is located in Austria's largest ski resort, the Ski amadé network. One ski pass for more than 760 km of amazing pistes and 270 ski lifts.
Winter holiday for families
You'll find fun on the slopes and pleasure in the snow for young and old guaranteed on your family ski holiday at the Aktivhotel Alpendorf! Are you also looking forward to a joint winter holiday with the whole family? To skiing, sledging and building snowmen with the children?

Then you have come to the right place! Our hotel is located right next to the Alpendorf gondola cable car or the 6-seater chairlift. Your kids will be picked up by our partner ski school directly from the hotel for ski lessons and learn the first turns on the slopes with fun and games. In the meantime, you can enjoy the large ski resort and spend time together with your partner.

But away from the slopes too there is plenty of activity, such as a shared horse-drawn carriage ride for young and old lovers. The most popular is always a fun sleigh ride with Mum and Dad, after which one warms oneself in the hut with a hot chocolate.

Our indoor pool is also a popular meeting place for all children. You will be cosiest when staying in our family suites, with two rooms with a connecting door. So you can spend time together with the children and still enjoy undisturbed moments. Nothing stands in the way of a common family holiday at the Hotel Alpendorf any longer!
Winter holiday with friends
A summer holiday with your friends - that sounds great, and it is!

You will find all the preconditions in our Aktivhotel Alpendorf. Have a look at our inclusive services and our highlights!

Whatever happens, you're going to experience nature! We can put together the right package for every kind of skiing holidaymaker. Are you looking for ski and snowboard action or peace and relaxation? Hot après-ski parties can be celebrated in any case, in our Uko's Hoam Alm!


Your winter benefits at a glance
Prime location: The Alpendorf is only 150 m from the gondola cable car and the 6-seater chairlift - no annoying hunt for a parking space or waiting around for the ski bus
Snow guaranteed by snowmaking facilities
Skiing in Austria's largest ski resort, the Ski amadé network: 1 ski pass for 270 lifts and 760 kilometres of pistes
You can get ski passes from the reception. There's even a discount in the off-season!
Cheap ski packages - attractive packages like the Advent packages, Sixty Plus or Easter Family Action

Access from outside to the scented ski cellar with ski boot warmer and video surveillance
Daily afternoon skier "Jause" snack for hungry winter athletes
Ski service: We will be happy to bring your skis for a service
3 ski schools with ski kindergartens and ski hire within 150 m. Your children will be picked up by the ski instructors in the hotel.
As guests of the Hotel Alpendorf you are entitled to a discount on ski hire
Cross-country skiing trails
Curling rink with floodlights
Indoor squash and tennis courts
Cleared winter hiking trails
Horse-drawn sleigh rides
Illuminated toboggan run
Bars, dance halls and quaint après ski bar "Uko's Hoam Alm" with DJ and dancing atmosphere
Our extensive winter offer - for skiers, families and bon vivants ...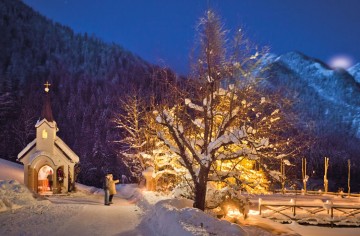 Lots of space on the pistes and no waiting time at the lifts
Guaranteed snow for pre-season
Comfortable & stress-free holidays
Optimum travel time for 60+
Christmas atmosphere
Visit Christmas markets
Preferred holiday time for: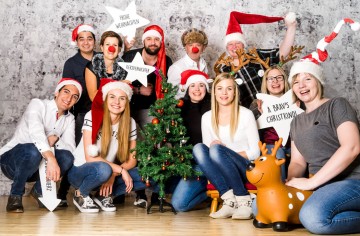 Finally, the holidays have arrived! Holiday time for the family!
Family gatherings - holiday with Grandma and Grandpa
Great weekly programme - also away from the slopes
Atmospheric Christmas time
Exquisite New Year's Eve dinner and programme
Preferred holiday time for: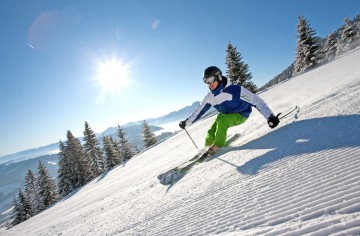 Holiday time for thoroughbred skiers
Great après-ski and pulsating nightlife
Ideal for holidaymakers who can also travel outside the holiday season
More room on the pistes
Relaxing in the wellness area with indoor pool
Preferred holiday time for: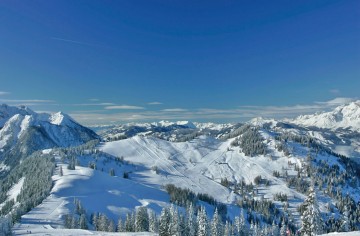 Super snow conditions
Wonderful winter landscapes
International flair on the slopes - holidays in many European countries
Linguistically competent ski schools
Preferred holiday time for: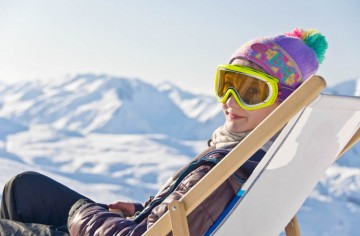 Sunshine skiing in pleasant temperatures
Mornings on perfect pistes
Enjoying the afternoon sun
The days are getting longer - the sun shines until 1800
High season on the sun terrace
Super Ski amadé packages
Preferred holiday time for: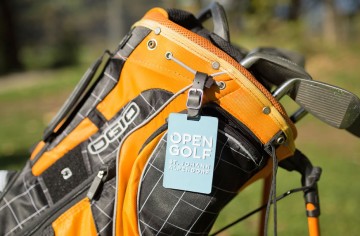 Holiday time for bon vivants
Ideal temperatures for athletes
Best time in the golf season to start
"Spring fever" romantic time for lovers
Fun negotiating winding roads for bikers and pleasure cyclists
The open sights and mountain pasture huts are not yet overcrowded
Preferred holiday time for: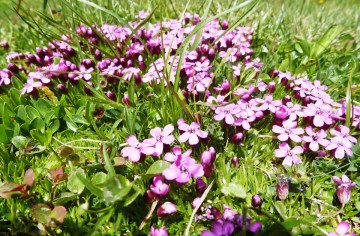 The hiking season has started!
The roses are in bloom in the mountain pastures and the meadows are full of colourful flowers
All mountain pasture huts, lifts and sights are open and not yet overcrowded
Ideal temperatures for all athletes
Relaxing holidays outside the main holiday season
Preferred holiday time for: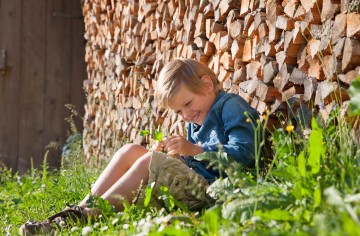 Finally, the holidays have arrived! Holiday time for the family!
Family gatherings - holiday with Grandma and Grandpa
Shared family experiences among nature - parents have enough time for their children
Great weekly programme
The bathing season has started!
Preferred holiday time for: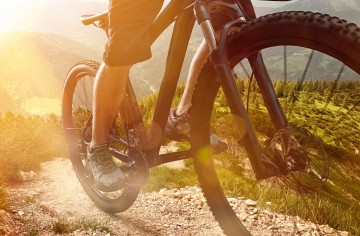 Ideal temperatures for all athletes
Peak season for hikers and climbers
Optimal conditions for the golf course
Harvest Festival time with many events and Harvest Festival celebrations
Traditional bringing down of animals from the high pastures
Preferred holiday time for: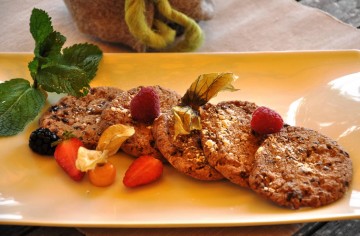 Fantastic views to the mountains
Holidaying in the "Golden Autumn"
Single and girlfriend weeks
Wellness weeks for bon vivants
Gourmet weeks
Theme weeks for vegans
Preferred holiday time for:
Apply quickly for our newsletter and always be first to hear the best offers and all current information!