To Overview
40 years jubilee week
From 11.05. to 18.05.2019
Special price reductions!
Hard to believe but it´s true! Our activ hotel Alpendorf is 40 years old!
Maria and Toni Unterkofler built the hotel 1977 till 1978 and they started in December 1978 with there first season.

At the start of the 40th summer season we celebrate with you "40 years of hospitality" in the activhotel Alpendorf!
And we came up with a sensational and exciting program.
Alpendorf inclusive services:
Every member of the family & TEAM Alpendorf will organize a "favorite day" with you:
Maria Unterkofler cooks her favorite meal "Schwarzbeernocken" with you
Ewald Unterkofler will visit with you his favorite snaps distillery "Niggl" - with some tasting of course
Sylvia Unterkofler climbs with you to her favorite mountein, the Hochgründeck, one of the highest grass mountain in Europe
Toni Unterkofler is going on his favorite hiking tour with you: a sunrise hike on the Schuhflicker mountain
And ALL together we have one more favorite activity: We like to spend time with friends and guests and we are celebrating a summer party on May 17th with you!
For all our regular guests:
we have a special deal for your:
From the 11th to the 18th of May 2019:
the amount of stays you stay in our hotel is the amount of percentage off you get for the booked package.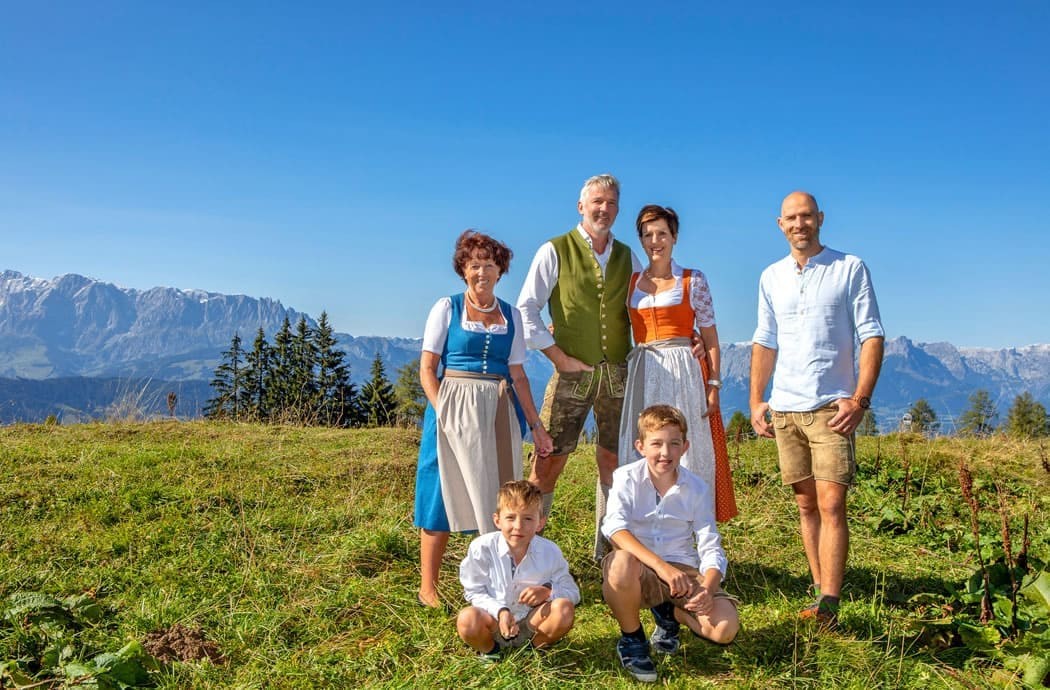 Prices per person in euro including half-board and all Hotel Alpendorf inclusive services,
excl. local tax (1,45 per adult and night)

New and unbeatable:
When you book 7 nights or more in summer, we give you the SalzburgerLand Card allowing free access to 187 sights, including all mountain railways in the region, the Liechtenstein gorge, many outdoor pools and thermal baths, Hohenwerfen Castle, the city of Salzburg and much more! Children will get the card for free at 7 years. (This offer is only valid when you book directly per mail or online on our website)